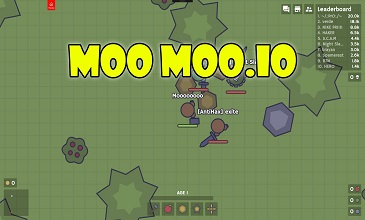 Moomoo.io game is a camping and resource gathering game. You play this game online with many players. Players need to learn all things such as Moomoo.io animals, weapons, mechanics, and so on. To be able to play the Moomoo.io game at work or in places with website access restrictions, such as school, you must access the Moomoo.io unblocked game version. So you can play the game without any connection restrictions.
Playing Moomoo.io Unblocked Game
A majority of people these days like to play games online when they are free. However, there are some games designed for kids to enhance their creative skills effectively. Moomoo is an io game that provides more fun and excitement for online game lovers. The game comes with the most advanced features letting a player ensure high-level satisfaction.
With Moomoo.io unblocked, you can easily play this io game at your workplace or school. It is necessary to know how to play Moomoo.io unblocked game on web-browsers properly. This will help a lot to score more points while playing Moomoo.io.
What Is The Objective Of Moomoo.io Unblocked Game?
In the Moomoo.io game, players should acquire resources in order to build a village. It is possible to create structures with four different types of resources. A player should use them wisely to focus on other things. However, players should defend the built structures from others who want them. Nowadays, there are several websites that offer Moomoo.io unblocked game that enables a person to play it easily. It is advisable for a player to evaluate them with attention before playing a game. Besides that, the game utilizes different terms and players must aware of them in detail.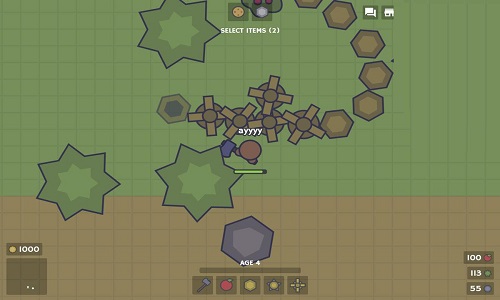 What Is Age In Moomoo.io Game?
Age is a technique used in the Moomoo.io game that determines the progress of players. In fact, ages are levels that allow a player to score more points. Age 1 is the beginning level and it will increase when a player does certain activities. Some of them include harvesting food, mining stone, mining gold, creating windmills, killing mobs, etc. A new item is available for players when they reach ages 2 to 7. The maximum age of a player is 100. Age 8 involves rewarding a player depending on the things chosen by him/her. In addition, age 9 also rewards players when they select an upgraded item at age 8.
How To Play The Game?
The primary objective of the Moomoo.io unblocked game is to create a village by gathering resources. A player should collect wood and stones by hitting trees and rocks. He/she can also hit fruit brushes to get food. Players should build walls and windmills with gathered resources. At the same time, it is advisable for them to combat other players significantly while playing a game. Also, they can choose different upgrades when they want to level up in a game. The rules are the same just like other .io games enabling a player to score more points.