MooMoo.io App (iOS & Android)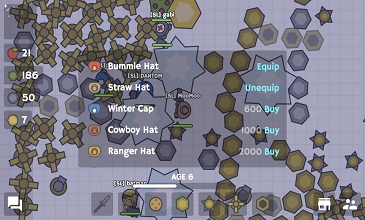 Moomoo.io game is a very popular war io game. You can play this game on mobile devices using the Moomoo.io app. The makers of Moomoo.io have released the game as playable on both Android and iOS software devices. Many players play this game on mobile devices. Join this mobile io war game world!
Installing Moomoo.io App On Mobile Devices
A majority of people spend a lot of time on their mobile phones for knowing various things in detail. Moreover, they like to play a variety of games for mind relaxation purposes. Moomoo.io is a web-based game that allows players to play anywhere with ease. Apart from desktops, a player can even install the Moomoo.io app on his/her mobile devices easily. In fact, the app provides ways to play a game with the latest features to ensure more fun. However, it is very important to know the requirements before downloading an app.
You can play this game on both Android and Apple devices with the Moomoo.io app. Android devices should have Android 4.4 or above software and Apple devices should have iOS 9.0 or above software.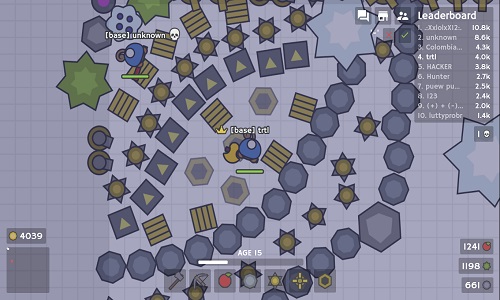 Understanding More About MooMoo.io App
Before installing the app, a player should understand more about Moomoo.io games in detail for ensuring excitement. Another thing is that a player can get more ideas about the game easily which can help earn more points. In Moomoo.io games, players should build a village by gathering resources. They can utilize some other things such as food, weapons, woods, and stones. Apart from that, it is necessary for them to create walls and windmills for getting high-level protection. A player can also choose different upgrades for getting high ranks in the leaderboard while playing a game.
Moomoo.io game can be downloaded and played on both Android and iOS devices.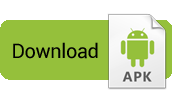 How To Improve Skills In MooMoo.io Games?
A player should focus more on improving his/her skills that can help gain more benefits. In fact, he/she must know how to combat enemies with weapons and other things. There are different types of weapons available for players to hit enemies with high accuracy. Besides that, they can get food for healing purposes. In addition, they can obtain them by killing mobs. Moomoo.io games involve 9 levels which are usually referred to as "ages". A player should know how to complete a level successfully that ultimately gives ways to win a game.
Survival Tips For MooMoo.io Games
It is necessary for players to make sure that they survive on the Moomoo.io game in order to prevent death. Therefore, they should consider hacks or cheats for overcoming challenges to a great extent. Nowadays, there are several websites that offer Moomoo.io games for free allowing a player to play them directly. Downloading the Moomoo.io app is a simple one that enables players to accomplish goals while playing a game. It is a wise one to follow the tips and strategies for getting high points in Moomoo.io games. Also, players should know the version of a game before the downloading process which paves ways to get a unique experience.