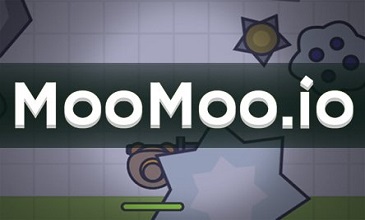 Moomoo.io game is an io game where you build your own village, defend against enemies, and collect the most gold. Building a strong village is really important in this io game. You can protect your gold better when you have a strong village or castle. In this article, we will talk about a few details about Moomoo.io free games.
Playing Moomoo.io Free Games to Ensure More Fun
Online games are undergoing various changes these days due to technical advancement. They allow players to play games with their best friends and others. When a player is new to online games, he/she should know various things to overcome unwanted complications. Moomoo.io is a new game that provides high-level excitement to players. One can play Moomoo.io free games on personal computers and mobile phones without any hassles. At the same time, players should understand the controls, objectives, and other things in detail. This will help play games successfully to earn more points. In order to play the game well, you have to make a few attempts to develop tactics. Then, you can plan the attack and defense strategies that best suit you.
How To Build A Village?
Since the Moomoo.io game is about building a village structure, a player should know how to gather resources properly. Moomoo.io resources are food, stone, gold, and wood. It is a popular game created by Yendis Entertainment that enables players to ensure more adventure. Players should build a shelter to prevent attacks from animals and enemies.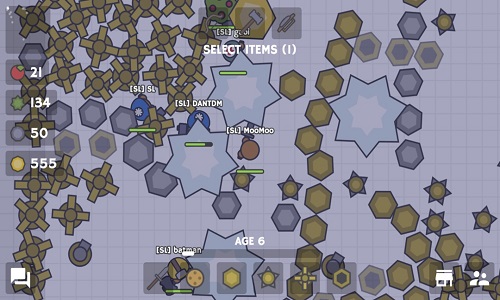 They can even utilize weapons and bit traps for getting high-level protection from them. It is advisable for players to know more about the mechanics used in the game such as Age, store, hats, accessories, consumables, and accessories. Another thing is that they enable players to enhance their skills significantly.
Getting Ideas for Playing Moomoo.io Games
Before playing Moomoo.io games, players should know the ideas from different sources that can help get high ranks on the leaderboard. Apart from that, they should know how to survive in the game for a long-time. Besides that, they can find free gaming tactics online that will help them achieve goals in Moomoo.io games. Players can also use foods for improving their health conditions to a large extent. You should learn Moomoo.io all items in the game.
There are different types of Moomoo.io structures which are listed below.
Blocker
Boost Pad
Castle Wall
Faster Windmill
Door
Greater Spikes
Healing Pad
Pit Trap
Platform
Poison Spikes
Power Mill
Spawn Pad
Spikes
Spinning Spikes
Stone Wall
Teleporter
Windmill
Turret
Wood Wall
Knowing The Latest Updates
Those who want to know the latest updates of Moomoo.io games can search for them online which can help gain major advantages. Furthermore, it is necessary to follow the strategies used in the game which pave ways to obtain optimal results. Players can play Moomoo.io free games with others since it is a multi-player game. In addition, they should also know how to use weapons wisely for defending purposes. The game includes up to 9 Ages and players should learn how to complete a level successfully with unique ideas. Also, they can ensure top ranks while playing Moomoo.io games online. There are many different bosses in the Moomoo.io game. Moomoo.io bosses are one of the most important elements to know in the game.