How To Start MooMoo.io Game?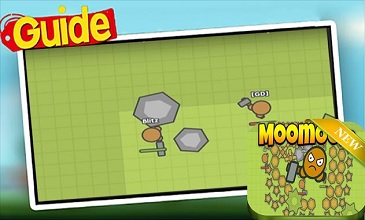 The internet today offers a variety of games for players. They make players ensure a home level of satisfaction while playing a game. Moreover, they even allow a person to play a game at different levels enabling him/her to relax the mind. Moomoo.io is a browser-based game where a player has to gather resources to get the victory. Players who play Moomoo.io game should focus on building a village by collecting resources and using them properly. It is possible to play the game with a group of friends or individually to experience more adventure. You have to set up your own castle in the Moomoo.io game and prevent enemies from entering this castle. Match strategic mining resources into your fortress.
How To Start MooMoo.io Game?
Moomoo is a challenging .io game that involves various things and one needs to understand them in detail. The first thing is that a player has to utilize the resources to build walls and windmills. Just line in other.io games, players can level up Moomoo.io game by collecting resources. Players can hit stones and woods while gathering resources. In addition to that, a player can even build walls and windmills to get more points. A player can hit other players in the game like other .io games. Besides that, he/she can also hit food supplies to recover when his/her health decreases.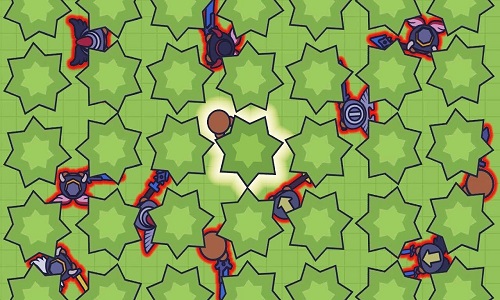 Understanding More About Leaderboard
A leader board displays the details of the top 10 players with the most gold on the right top right center of the screen. In fact, a player can see the information in white text and bold words that tells players who are winning at that time. When a player leaves a leader board, it means that they have left the game or died. Buying hats will lower the gold and drop the ranks of players on the leader board. However, players will lose all resources and gold upon their death. In Moomoo.io, there are several different weapons that you can use to reach somewhere in the leaderboard. You can see the list of these weapons below.
Bat
Musket
Crossbow
Polearm
Daggers
Repeater Crossbow
Short Sword
Stick
Great Axe
Great Hammer
Hand Axe
Hunting Bow
Tool Hammer
Katana
Mc Grabby
Wooden Shield
MooMoo.io Game For Mobile Phone Users
With mobile phone users are increasing day by day, players can download Moomoo.io game app on their mobile phones easily. It is a sandbox version and the size may vary from one device to another device during the installation process. Mobile phone users should read the requirements before downloading the Moomoo.io apk which ultimately helps play a game according to needs. The app is compatible with all devices allowing a player to ensure high excitement when playing the game. Besides that, players can even choose upgradeable characters with better items that provide complete entertainment. There are several websites that offer the game for players enabling them to get more fun.