MooMoo.io Tactics and Strategies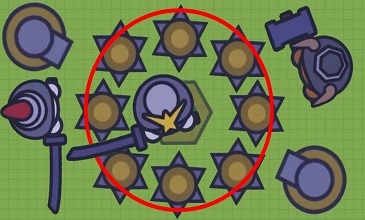 Moomoo.io is a web-based game that allows people to play in the same direction with ease. A player should know how to play a game properly by knowing the strategies. Anyone who wants to play moomoo.io games should get ideas from various sources. This will help a lot to play a game efficiently to accomplish goals with high success rates. It is advisable to learn some basic Moomoo.io tactics before playing the games. Learning the basic moves of Moomoo.io lets beginners make movements smoothly that can help get high ranks.
Basic MooMoo.io Tactics To Follow in a game
Players should use a pit trap when a bull, bully, or wolf is chasing them. They should also consider utilizing spikes that will damage the health of animals and kill them quickly. Pits and spikes are ideal ones for killing hackers while playing Moomoo.io games. The shield is a very good weapon that allows a player to ensure high protection from weapons and team attacks. A player should aware of bush campers because they are invisible. A player can even use the great axe or draggers to increase the speed.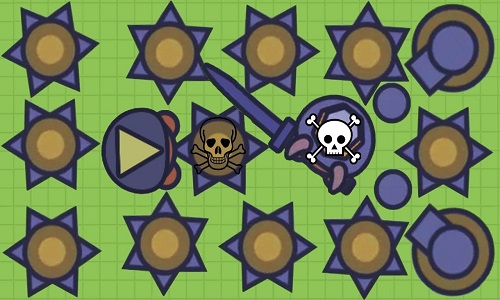 Some Other Strategies To Know In MooMoo.io
Players can use assassin gear to hide from other players but they have to make sure that don't eat and heal with an assassin hat. In addition, they can consider utilizing ranger hats to escape from others while running across rivers. Beginners should try learning the stick method to kill enemies with speed using soldier hat and other weapons. Since hackers are very powerful in Moomoo.io games, players should kill them with a little bit of heal or shield. It is possible to create a base with a gold mine and players can make their way to the leaderboard by putting gold mine on a windmill with daggers or other weapons.
You should definitely try the strategy of building your own castle and playing defensive. If you build your own castle around some mines, you can both collect resources and strengthen your castle. You have to hide under trees as if not in your castle for enemies. When the enemies start attacking, you have to go out and destroy them. In addition, if you want to keep enemies away from your castle, you should take advantage of Turret structures. You should always try to make Moomoo.io game friends against possible team attacks.
How To Play Moomoo.io Games?
One can play Moomoo.io games directly on a web browser or download the app on mobile devices. The primary objective of the game is to collect resources and building a village by earning gold. Players should learn more about how to implement Moomoo.io tactics properly that can help reach the next levels. Besides that, they should protect their windmills from other players for preventing damages and other issues. There are 9 levels available in the game and one should utilize the tactics wisely for earning high points. Moreover, they allow players to enhance their skills when playing a game. If you want to learn all things in the game, you should check Moomoo.io weapons list.