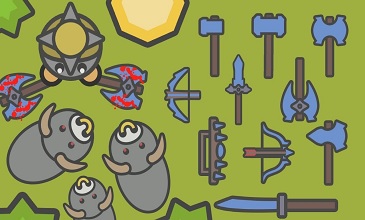 In Moomoo.io, you fight for survival and castle building with many real players. In the game, you must level up quickly and build your castle, which is a good defense force. In order to be successful in the game, you must choose the right weapon. In today's article, we will examine the Moomoo.io weapons list.
Combating Players With MooMoo.io Weapons
A lot of online games are available for people of all ages to get a unique experience. They even allow a person to explore many games to choose them based on the choices. It is important to know about them in detail for getting more ideas. The Moomoo.io games are a popular one among players because they come with unique features. Anyone who wants to win the game should use Moomoo.io weapons for combating other players effectively. There are different types of Moomoo.io weapons which are divided into primary and secondary weapons. In fact, weapons play a key role in resource collection that helps to build a village with ease.
Types Of Moomoo.io Weapons
The weapons are necessary for players to fight with enemies or opponents that can help get the desired outcomes. Similarly, a player can use secondary weapons in a game to gain major advantages. Players can use both weapons to defeat their enemies faster. The levels of Moomooio weapons are normal, Gold, Ruby, and Diamond. In addition, there are Moomoo.io Emerald weapons produced for prank purposes.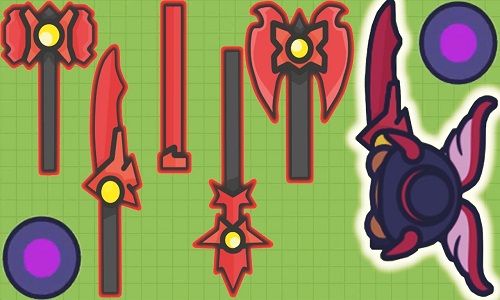 The primary and secondary weapons are listed below.
Primary Weapons
Bat – 20 Damage
Katana – 40 Damage
Daggers – 20 Damage
Great Axe – 35 Damage
Hand Axe – 30 Damage
Polearm – 45 Damage
Short Sword – 35 Damage
Tool Hammer – 25 Damage
Stick – 1 Damage
Secondary Weapons
Crossbow – 35 Damage
Great Hammer – 10 Damage
Hunting Bow – 25 Damage
Musket – 50 Damage
Repeater Crossbow – 30 Damage
Shotgun – Unknown
Stone Shield – 0 Damage
Wooden Shield – 0 Damage
Why Players Require Weapons In Moomoo.io Games?
By using weapons in Moomoo.io games, players can increase their level that can help avoid the power of opponents. In addition, it is possible to collect the resources easily with them and have gold to unlock new things. Another thing is that they contribute more to decrease the time of damages that show ways to defeat opponents in a few seconds. A player can unlock all primary weapons except the tool hammer in Age 2. In the same way, secondary weapons are suitable for performing specialized attacks along with the combination of primary weapons. You should check the Moomoo.io changelog and Moomoo.io wiki to learn new weapons in the game.
Upgrading The Levels
Those who play Moomoo.io games should focus on getting protection from enemies and animals. In addition, it gives methods to lead in the game for getting high ranks on the leaderboard. A player should get Moomoo.io weapons to target animals and enemies with high success rates. All weapons actually have a shield that protects a player during a gaming session. Apart from primary and secondary weapons, the game also has removed weapons and unreleased weapons to fulfill the needs of players. Players who want to get unreleased weapons should install the next version of the Moomoo.io game which can help gain more advantages.