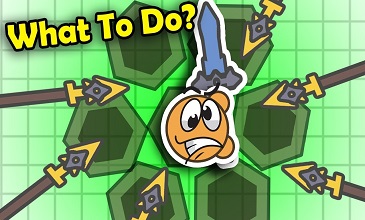 In Moomoo.io, you develop your character and castle by collecting resources. In the Moomoo.io sandbox game, you have unlimited resources. You can build whatever you want and have the strongest castle. In Moomoo.io, you have to develop your character and destroy the enemies that attack you. In order to be the richest in the game, you have to be the person with the most gold.
What Is MooMoo.io Sandbox Game?
Moomoo is a type of .io game that enables players to build villages by gathering resources properly. Nowadays, the game is available with a sandbox version which mainly emphasizes roaming and allows a player to select tasks accordingly. In the Moomoo.io sandbox game, a player can use unlimited resources for crafting all the structures and experimenting with the resources in any way. However, a player should get the sandbox server by entering and clicking the "Try the sandbox" option. Besides that, he/she has to mine gold while buying hats.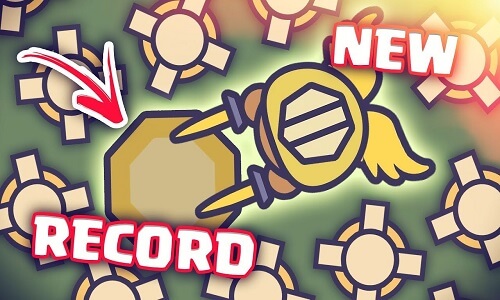 Understanding MooMoo.io Sandbox Game
Players can try new ideas in Moomoo.io sandbox mode and push them to a limit. In fact, it is possible to place several items when a player wants to build the most epic base. The rules for playing the game are the same as other .io games. A player can find game controls while playing the sandbox version. The game lets players achieve success levels based on their skills and combating experience of opponents. Since it is a web-based game, one can play the game allowing a person to get more fun and adventure. Another thing about the sandbox version is that it allows players to eat unlimited amounts of food while playing a game.
How To Use Strategies In MooMoo.io Sandbox Mode?
Anyone who wants to win a game in the Moomoo.io sandbox version should know how to use the strategies properly that can help achieve the best results. Gold is available accessible in large amounts in the sandbox version and players should purchase powerful hats and other powerful accessories. It is impossible to break the most powerful walls on the game and players can place mines and sapling. A player can use Emp Helmet for making the Turrets useless while playing a game.
More Details
A player can position units, barriers, terrain, and other objects while playing the sandbox mode game. One should use number keys to select an item/structure and left-click for attacking purposes. Players can use W, A, S, and D keys for moving. They can select a spacebar to hit enemy players or gather resources accordingly. The game utilizes powerful HTML 5 technologies allowing a person to play a game in the most modern browsers. A player can even create clans and team up with friends while playing the sandbox version. At the same time, it is advisable to follow the instructions correctly when building a structure. If you are having trouble accessing the Moomoo.io sandbox mode, you should try to find it on the Moomoo.io private server.