MooMoo.io Best Weapon Guide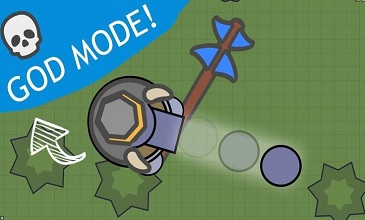 In the game of Noomoo.io, you have to use the best weapon to survive and make your own character gold-rich. For many players, the concept of the Moomoo.io best weapon varies. The weapons used by the players are generally considered as Great Ax and Musket.
MooMoo.io Best Weapon For Enhancing The Skills
A player should focus more on how to protect himself/herself while playing the Moomoo.io game online. This is because a player should stay on the game for a long-time for earning high points. Since players often get threats from enemies and opponents, they need some powerful weapons to prevent them when building a village. It is advisable for players to select Moomoo.io best weapon for making the resource collection simple. By using weapons, it is possible for players to enhance their skills effectively that can help rise to the top of the leaderboard. The primary and secondary weapons are listed with the damage rate below.
Primary Weapons
Bat – 20 Damage
Katana – 40 Damage
Daggers – 20 Damage
Great Axe – 35 Damage
Hand Axe – 30 Damage
Polearm – 45 Damage
Short Sword – 35 Damage
Tool Hammer – 25 Damage
Stick – 1 Damage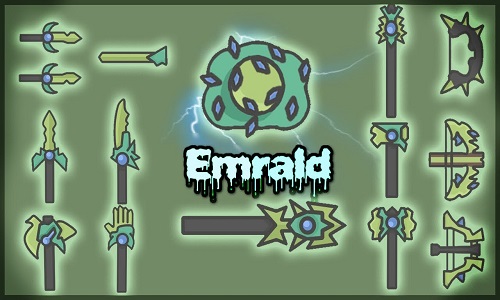 Secondary Weapons
Crossbow – 35 Damage
Great Hammer – 10 Damage
Hunting Bow – 25 Damage
Musket – 50 Damage
Repeater Crossbow – 30 Damage
Shotgun – Unknown
Stone Shield – 0 Damage
Wooden Shield – 0 Damage
How To Select MooMoo.io Best Weapon?
In Moomoo.io game, there are different types of setups available for players to use the weapons accordingly. Some of them include melee fighter, ranged fighter, structural fighter, versatile fighter, and base builder. A player should learn more about the types of weapon used for each type that can help achieve better results. Great Axe is a good choice because of its high damage capacity. In addition, Katana is a great choice for melee fighter who will do heavy damage. Similarly, a ranged weapon allows a player to fight from a long range. A structural fighter can utilize a great hammer, monkey tail, and other weapons for trapping the enemies. You should design your special Moomoo.io tactics to kill other players in the game.
How To Use Primary & Secondary Weapons?
Moomoo.io game uses both primary and secondary weapons enabling a player to develop his/her abilities to a large extent. Players can defend themselves from enemies with the combination of both weapons. However, it is necessary to know how to build resources with Moomoo.io best weapon by following the tips and tactics. Since weapons are the important things required for players in Moomoo.io games, they should give more importance to them in order to overcome the challenges. It is possible to encounter other players with weapons that give ways to get high points. At the same time, players should determine whether enemies cause threats or not before using the weapons.
MooMoo.io Ages
There are 10 Moomoo.io ages in the game. The ages and total experience points are listed below.
| Age | Total Experience Points |
| --- | --- |
| 1 | 0 |
| 2 | 300 |
| 3 | 660 |
| 4 | 1,092 |
| 5 | 1,611 |
| 6 | 2,234 |
| 7 | 2,981 |
| 8 | 3,877 |
| 9 | 4,952 |
| 10 | 6,242 |
Bat is a type of weapon available for players at Age 2 with deals with heavy knockback. It is one of the best weapons that work well against MOOSTAFA and MOOFIE. The crossbow is a long-range weapon meant for players in Age 8. Players can choose this weapon instead of Great Axe, Katana, and power Mill. Daggers have a small knockback and they allow players to unblock them in Age 2. They are an alternative to bat, stick, and other weapons that will result in more advantages.